The Dog Commander is Robert Kornfeld, a former police dog trainer and officer in charge of K-9 units who has successfully competed with his K9 partners in state and national work dog competitions. Known for his patience and ability to establish a near-instant rapport with his canine clients, Robert approaches each training session as an opportunity to provide families with the skill set it takes to have a well-balanced dog.
A leading dog trainer in the New York area, the Dog Commander provides services in Obedience Training and Behavior Modification for dogs and puppies. In addition to helping families with their dogs, Robert provides dog therapy services across Westchester County, working with children, people with disabilities and the elderly.
Among the commonly asked questions the Dog Commander fields include "Is this the right time to get a dog?" and "Is this the right dog for our family?" With his knowledge of dogs and equally canny sense of their owners, Robert can assess the home environment and make recommendations on specific breeds, multiple dog households, and how to prepare your home to welcome your new companion.
Credentials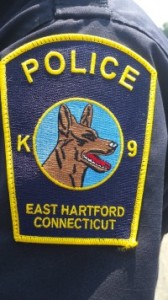 Since 1992 more than 35 dog teams have participated in The Connecticut K-9 Regional Olympics, the Dog Commander and his canine companions placing highly in each of those years. An East Hartford canine team placed first in fourteen of the seventeen years of the competition, with a K-9 Unit in one of the top three places each year except the eleventh. In its tenth year, the East Hartford K-9 unit swept the competition. Officer Kornfeld and K-9 Friday placed first in 2005 in tactical obedience and third in 2002 and Officer Kornfeld and K-9 Luke placed first in 1992, 1993 and 1994. Kornfeld and Luke retired from competition in 1994.
North America Police Work Dog Association – 9/5/05
First Place Dog Obedience 2005 – Partner Day
Resolution of the East Hartford Town Council – 9/16/03
Town of East Hartford Proclamation – 9/11/01
Resolution of the Town of East Hartford – 9/4/01
Certificate of Training – 9/20/99
North America Police Work Dog Association – 4/22/94
Connecticut Police Work Dog Association – 4/18/94
American Kennel Club Canine Good Citizen Test – 6/6/92
North America Police Work Dog Association – 5/8/92
Connecticut Police Work Dog Association – 5/8/92
Connecticut Police Work Dog Association – 5/4/92
Connecticut Valley Dog Training Service